Three wondering bards seek funds to create a safe haven for writers in the New Orleans Marigny. It will be a
bookstore, tea shop, and writer's residence. All they need is a bit a gold from a few generous donors, and possibly they need to include coffee on their menu. Because you just can't have writers without coffee.
Here's more from their page on GoFundMe: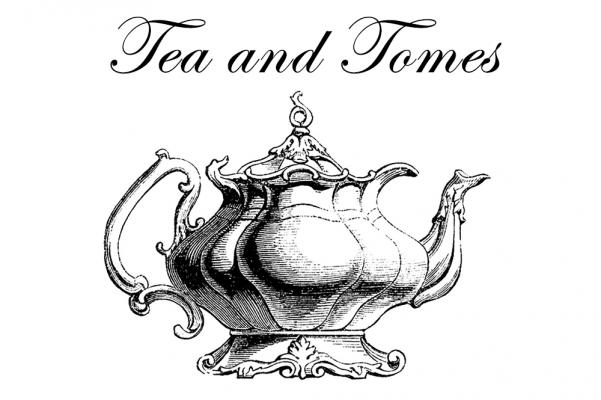 We are three travelers: Katherine, Shawn, and Tim, writers and musicians all, who have spent years living in hostels, camping in fields, and sleeping on couches. We have been the recipients of unbelievable generosity, which has saved us from many a cold night and an empty stomach.
In July of 2014, we decided it was time to give back, both to the community and to wandering artists like ourselves, who could use regular hot meals and a quiet place to live and work. With the help of some generous friends, we were able to purchase an abandoned and derelict house on the north edge of Marigny, on the intersection of Frenchmen and Claiborne, and now we're working hard to restore it to its historic beauty and build something new.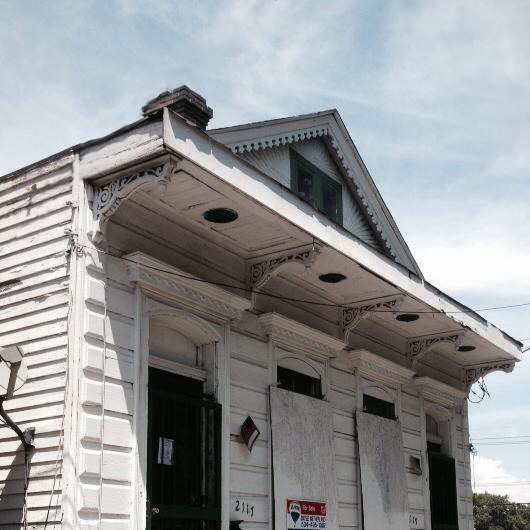 The name is Tea and Tomes, and once it's complete, it will be a bookstore, tea shop, and writer's residence, where writers from all over the world can come, live for free, and focus on their work.
If this campaign works and gets us past the hurdles presented by contracting costs, we hope to open our doors in the Summer or Fall of 2015.
We hope you can help, and one way or another, stop by and see what's up!
WHAT WE NEED
As December gets into swing, we're realizing that the meager rate our day jobs gets us is not going to pay the $35,000 we still need to make our dream a reality. While we intend to do as much of the work as possible ourselves, we still need to pay for the following:
- $1,000 for food, cots, and blankets for our courageous volunteers
- $1,000 to finish the plumbing
- $1,500 to finish the siding and seal the house off from the elements
- $2,500 to finish the gas (and get us hot water!)
- $4,000 for materials like drywall, insulation, new glass for the windows, and lumber for the structure and all the furniture we can build ourselves
- $8,000 to run wires and install outlets and lighting
- $11,000 to install AC for those hot New Orleans summer days and central heating for these cold December nights
HOW YOU CAN HELP
- $5 buys us a few great books to add to our slowly growing stock.
- $10 buys us 32 square feet of drywall.
- $15 buys us 60 square feet of insulation, which we're starting to need now that Christmas is closing in.
- $25 buys food for the house dogs for a week.
- $50 buys us a cot and blankets to host one extra volunteer to help out in the renovation process.
- $100 feeds the volunteers for a week, and gets your name on a hand painted contributors' board.
- $250 sponsors a local author's work to be sold at Tea and Tomes at prices competetive to online marketplaces, and gets you a hand-painted card display commemorating your contribution.
- $500 allows you to sponsor an entire writer's loft, complete with bed, linens, desk, and light, and gets your name inscribed in the room as a contributor.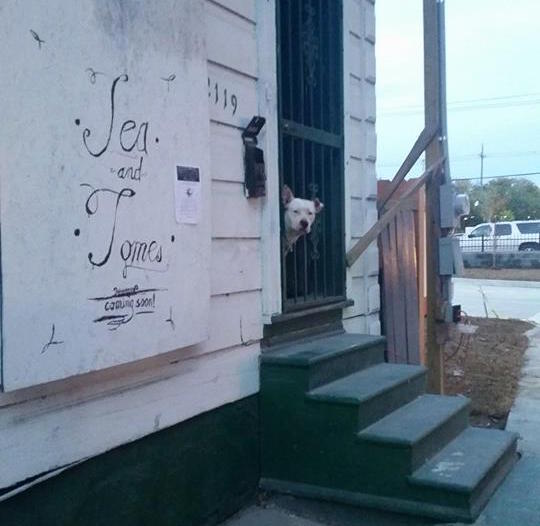 ABOUT TEA AND TOMES
Online shopping has made the world a cheaper, faster, and more convenient place. So much so, in fact, that it almost drowns out the sense within all of us that things are, somehow, not quite right.
Almost.
The idea behind Tea and Tomes is simple: bookstores are about books, and books are about people. The best books are the ones your friends tell you about, the books you can pick up, smell, flip through in a moment of enchantment. The new ones, with crisp white pages and covers still stiff. The old ones, with frayed edges and soft paper, with countless untold stories in every smudge, crease, and wrinkle.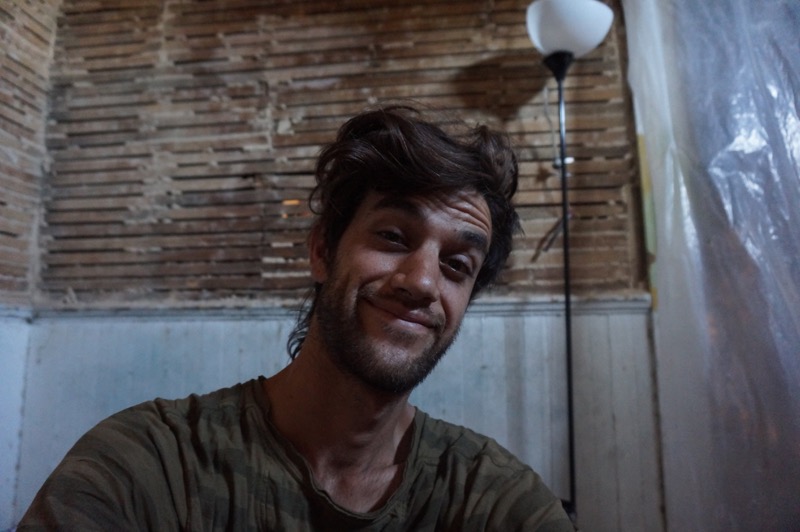 We'll be going a step further than even that. The Tea and Tomes writer's residency program will bring writers from all over the world to New Orleans to live and write for a month for free, bringing an extra splash of literatury flair to one of America's most culturally rich cities, and giving writers an opportunity to focus on their work without the distractions of daily life.
We will also be featuring local writers, hosting writing groups and readings, and doing our best to support New Orlean's already vibrant art, writing, and music scene.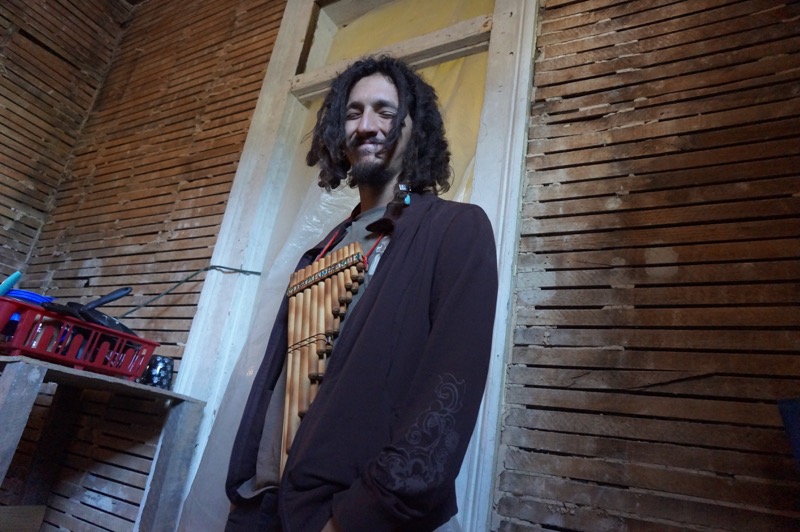 Tea and Tomes is still in its embryonic stage, and we need your help to make it a reality. We're renovating a historic New Orleans shotgun double that's been abandoned since Katrina, and that takes a lot of work and money. We currently have a diverse range of volunteers, with street kids, artists, and writers living and working in the house and helping us renovate. We're doing as much of the work as we can ourselves, but there's a lot left to pay for: installing electricity, A/C, heating, gas, insulation, drywall, and finishing the plumbing, just to name a few.
So donate now, and let the faceless big box bookstores and the monolithic online monopolies know that you care more about people, culture, and New Orleans than you do about two-day shipping and not having to put on pants.